When you are doing business you would like to know how many decisionmakers you can reach. As you can see Linkedin has become the number 1 channel.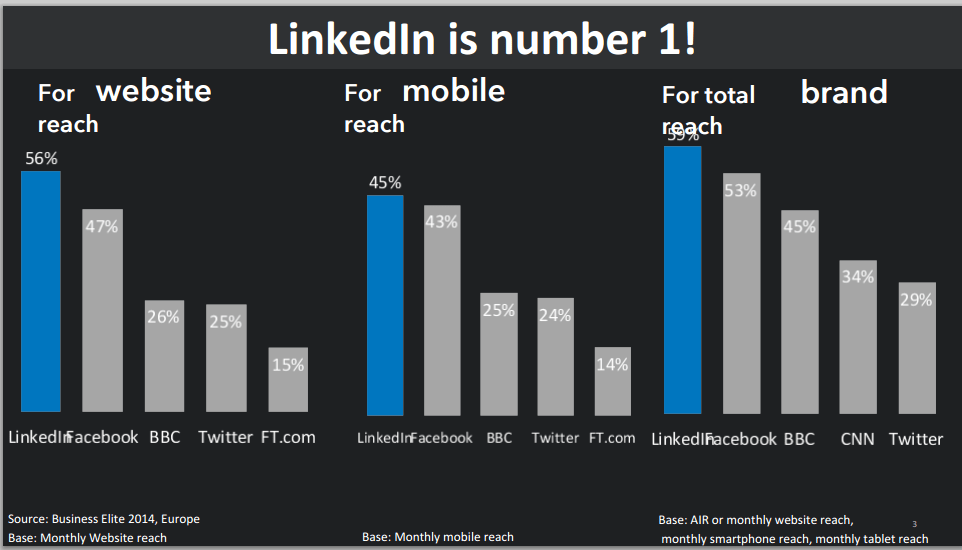 There is a yearly survey of the European Business Elite, i.e. businessmen and businesswomen that are influencial and control budgets for investments. For more detailed info read the complete survey from IPSOS click here.
If you want to know more how our company can benefit from LinkedIn to reach relevant decision makers contact us.