The post is about the most common problems that Sales Navigator solves.
LinkedIn Sales Navigator is a powerful tool designed to help sales professionals navigate LinkedIn's vast network and find and connect with potential customers.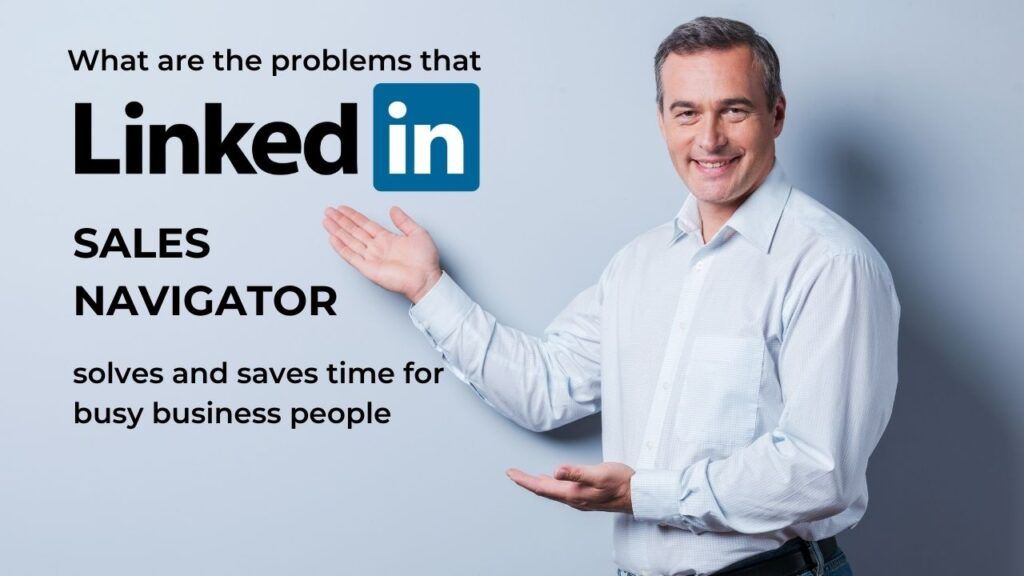 Here are some of the most common problems that Sales Navigator solves:
Finding the right prospects: Sales Navigator helps users identify and target the right prospects based on specific criteria, such as industry, job title, company size, and location. This can save time and improve the chances of making a sale.
Building relationships: Sales Navigator makes it easy to connect with prospects and build relationships through personalized messaging, insights into their activity on LinkedIn, and the ability to track interactions over time.
Staying organized: With Sales Navigator, users can keep track of their leads and opportunities in one place, making it easier to manage their pipeline and prioritize their time and efforts.
Engaging with insights: Sales Navigator provides insights into a prospect's company, job history, and activity on LinkedIn, allowing users to tailor their messaging and engage with prospects more effectively.
Collaborating with team members: Sales Navigator allows sales teams to collaborate more effectively by sharing lead lists and insights, tracking team activity, and communicating through the tool.
Expanding networks: Sales Navigator helps users identify new potential prospects through recommendations based on their existing network, allowing them to expand their reach and build new relationships.
Closing more deals: Ultimately, Sales Navigator is designed to help sales professionals close more deals by providing them with the tools and insights they need to connect with the right prospects, build relationships, and engage in more meaningful conversations that lead to sales.
More about solutions for sales people